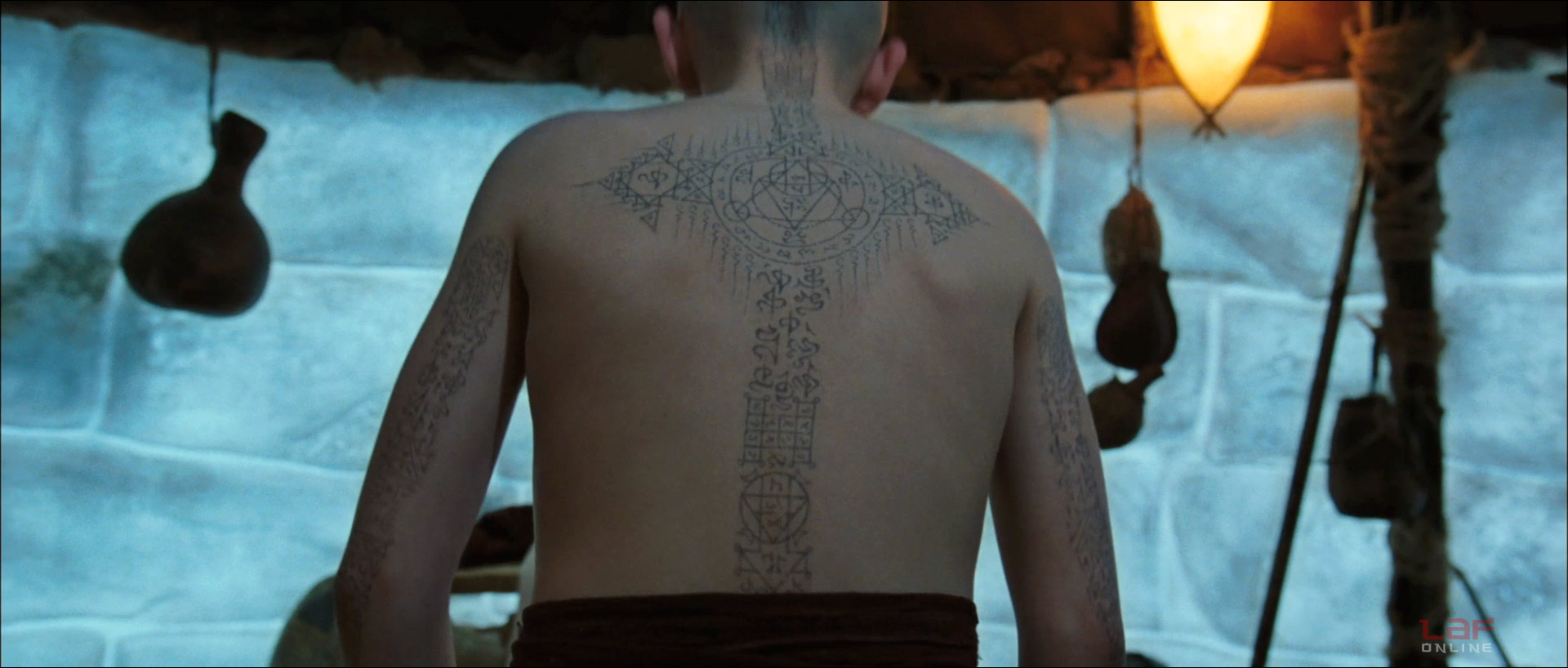 Turns out that the "fake language" that replaced the Chinese calligraphy(from the original series) is acutely a real language, just a dead one. Still don't know why they would change it anyways. Maybe bcz they don't have to be perfect with a language that no one will be able to read?
http://www.4news.co.nz/the-last-airbender-director-reveals-language-ba sed-on-Chochentaviam/tabid/418/articleID/138216/Default.aspx
What is written on his head/arms is still unknown:
---

"...we're going to be revealing each one of the Avatar's tattoos every week till the film's release. Unless a devoted fan wants to do the work themselves [laughs]," says Dorothy Congres, a PA on The Last Airbender.

---
Their "gallery" doesn't seem to work too good, so here's a larger image of the translations:
http://farm3.static.flickr.com/2696/4391691650_1a4bcce954_o.jpg
Sorry....